Getting informed about abuse and how to heal from it is a key component to recovery. The more we understand abuse, the way it works, the patterns of abusive behaviour and the feelings it triggers within us, the better we can understand not only the experience of abuse, but also the experience of healing from it. Without this understanding, survivors tend to yo-yo between moments of confusion, grief, and self doubt, and moments of clarity and self belief.
An excellent source of information is books! Here is a list of books that come highly recommended, either by myself or others, who have found them helpful (at times invaluable!) in their journey towards healing and personal growth.
I hope that you find the books helpful too, and please feel free to share if you have found another book helpful on your journey.
These are affiliate links (
directing you to Amazon.co.uk
), so I will make a small commission on purchases, but at no extra cost to you. See privacy and cookie policy for further information.
Power And Control: Why Charming Men Can Make Dangerous Lovers
Living with the Dominator: A Book About the Freedom Programme: 1
Freedom's Flowers: The Effects of Domestic Abuse on Children.
Why Does He Do That?: Inside the Minds of Angry and Controlling Men
Daily Wisdom for Why Does He Do That?: Encouragement for Women Involved with Angry and Controlling Men
The Emotionally Abused Woman: Overcoming Destructive Patterns and Reclaiming Yourself
Men Who Hate Women and the Women Who Love Them: When Love Hurts and You Don't Know Why
Psychopath Free
Boundaries After a Pathological Relationship
Healing from Hidden Abuse: A Journey Through the Stages of Recovery from Psychological Abuse
Codependency FD, 2E (For Dummies)
Love's Executioner
Powered by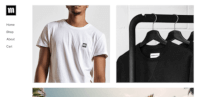 Create your own unique website with customizable templates.